Specialist Security and Surveillance Services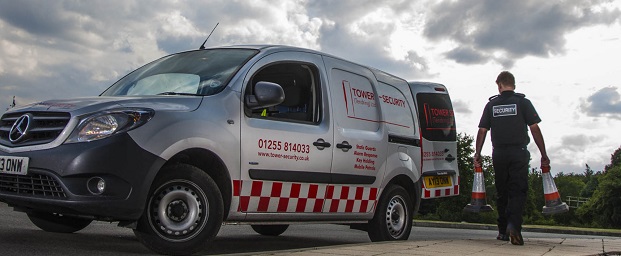 Bespoke solutions to unique security issues – flexible services, plenty of experience, and a personalised service allows us to offer clients exactly what they need. Here are a few examples.
Void Property Inspection – whether it is an empty home, a disused warehouse, a newly acquired plot awaiting demolition, or a construction site, Tower Security Void Property Inspections are a cost-effective way to keep premises secure. Security personnel carry out regular checks of perimeters and windows, check for burst or broken pipes, maintain water systems and collect post. Reports and photographic documentation are provided as required.
Boarding Up Services – in the event of forced entry, Tower Security can provide immediate boarding up services, or arrange for your chosen contractor to re-secure the premises. You can rest assured that our security staff will remain on site until the premises is secure again.
Surveillance Services – Discreet surveillance provided by current and former police and military personnel. A competitively priced and professional service tailored to your requirements.
Close Protection – Seamless security from a team of personal protection specialists. Tower Security can provide an overt or covert team relevant to your individual security concerns, from the provision of a one-to-one escort and personal driver to a full support team.
TV & Film – Tower Security can assist your production by providing personal guards to protect your staff and equipment, allowing everyone to work in a safe environment.
Event Security – Tower Security is well known for its highly trained, experienced and extremely professional security personnel. This combination of skills makes our security teams the first choice for event security at sporting events, cultural festivals, and music festivals throughout Essex and Suffolk
Car Parking & Traffic Management – Our team draw upon their experience to maximise space and therefore increase usage in your car park by helping visitors to flow safely and with minimal disruption. We are also able to man authorised road closures.
Whatever your security needs, get in touch with us to find out exactly how our expertise can protect property, equipment, possessions and personnel!

Static Guards | Mobile Patrols | Keyholding | Alarm Response |Void Property Inspection
CRB checked and licensed by the Security Industry Authority (SIA)