Commercial Premises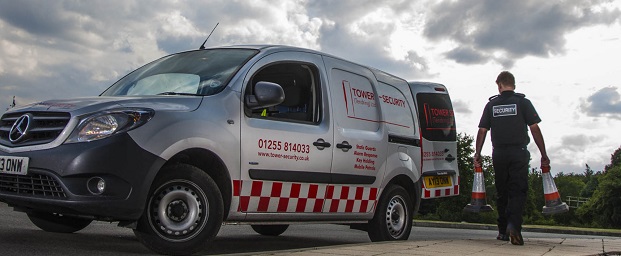 Protect premises, property, assets and members of staff with a range of bespoke security solutions tailored to your business needs.
Whether you are concerned about intruders, criminal damage, theft, or just want to know that a vacant property is secure, Tower Security can offer essential advice based on years of industry experience. Not only can we provide the services listed below, but we also provide security recommendations during an initial on-site risk assessment – changes that could cost little, and sometimes nothing at all to implement. In addition, we work closely with and are recommended by leading alarm companies, and local locksmiths, alarm engineers and installers to ensure your security measures meet insurance compliance.
Static Guards – Including dog handlers.
Mobile Patrols – Routine patrols, rapid response, GPS tracked fleets and foot patrols.
Keyholding and Alarm Response – No need for lone workers to be at risk in event of alarm activation.
Void Property Inspection – Routine inspections and reports to prevent and identify criminal or accidental damage.